If you are looking for larger quantity, we can put your custom logo or can do OEM
We have been doing OEM for many years for many famous brands, and our happy customers are from all over the world, including North America, Europe, Japan and Korea.
We can OEM almost any kinds of sports headbands, wristbands, and socks. Please let us know what are your specifications and send us your samples for our reference.
Our production capability for headbands, wristbands, and socks is 100,000 pieces/month or more, and for snowboard bindings is 30,000/month.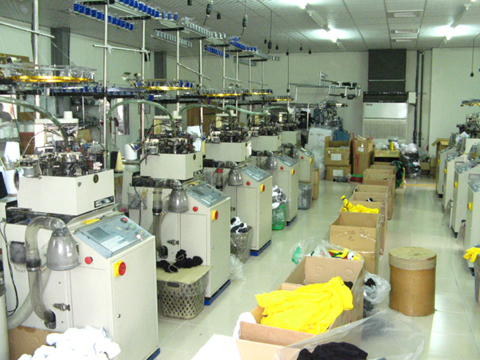 If you want to have your own logo on our products or OEM head band, wrist band, or socks, please contact us or send an email to support @ couver.us . Please include Product Name(No.) , quantity, and any requirements you are looking for. We will be happy to give you a free quote based on your requests.
REMEMBER OUR WEBSITE :) ==>
Usually, minimum quantity is 100 units each product each color for custom logo. For OEM order, we might need larger quantity. We usually pack each unit with a plastic bag.
We will need the information like the following with the subject "Custom Logo Inquiry" or "OEM Inquiry" to evaluate your requests.
e.g.
Product Name(No.)
Plain Headband White HI-HB204-W
Quantity
1000
Requirements
- Custom embroidery "Waver" and a Logo (image file attached)
- Each packed in a plastic bag
- Terry Cloth
e.g.2
Product Name(No.)
Similar to Hiking Socks Blue HI-S511-BL
Quantity
5000
Requirements
- Similar to Hiking Socks Blue HI-S511-BL but must be Knee Length to cover user's knees
- 2 Pair Packed/Bundled
- 1000 Pairs of Men's M (8.5-11)(Men's Shoe Size 5-8.5)
- 4000 Pairs of Men's L (10-13 )(Men's Shoe Size 9-12.5)
If you have a sample for us to do OEM, please mail your sample to:
Couver Corporation
10821 Shoemaker Ave. Santa Fe Springs, CA 90670
*AFTER* you send us a message with the above information.
Our products are all good quality. If your first requirement is *price* but not quality, please specifically make a note in your message.
Custom Headbands/Wristbands with Small Quantity
If you need custom logo with small quantity, we suggest you order our non-logo headbands or non-logo wristbands. Then you ask local custom embroidery services in your area to embroider your own logo.
REMEMBER OUR WEBSITE :) ==>