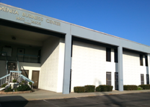 Couver Corporation, incorporated in 2007, is one of the largest importers, wholesalers & manufacturers of sports headbands (head sweatband), wristbands (wrist sweatbands), and socks in the country, located in Los Angeles area, California. We are a manufacturer, direct importer, and wholesaler of our own products providing customers with premium quality and variety of merchandise at the reasonable wholesale price in the USA.
All of COUVER products are proudly manufactured in our own factory in Taiwan. We guarantee our products are produced without any child labor.

Our sales office and warehouse are now located in Norwalk, CA. We can ship our products from California warehouse to North America directly and swiftly. Order online 24/7/365, and we will process your order on the same or next business day. We also welcome fax orders, phone orders, email orders, and mail orders.

COUVER has been doing OEM production for more than 17 years. We can OEM almost any kind of sports sweatbands, and socks. Our sales representatives in California can answer your questions and discuss about your requests to avoid any confusion you may have when you call in or visit us at our office. If you are interested in large volume OEM order or custom order, please feel free to contact us! We guarantee the product quality, and our experienced, honest COUVER members will do best to assist you :)